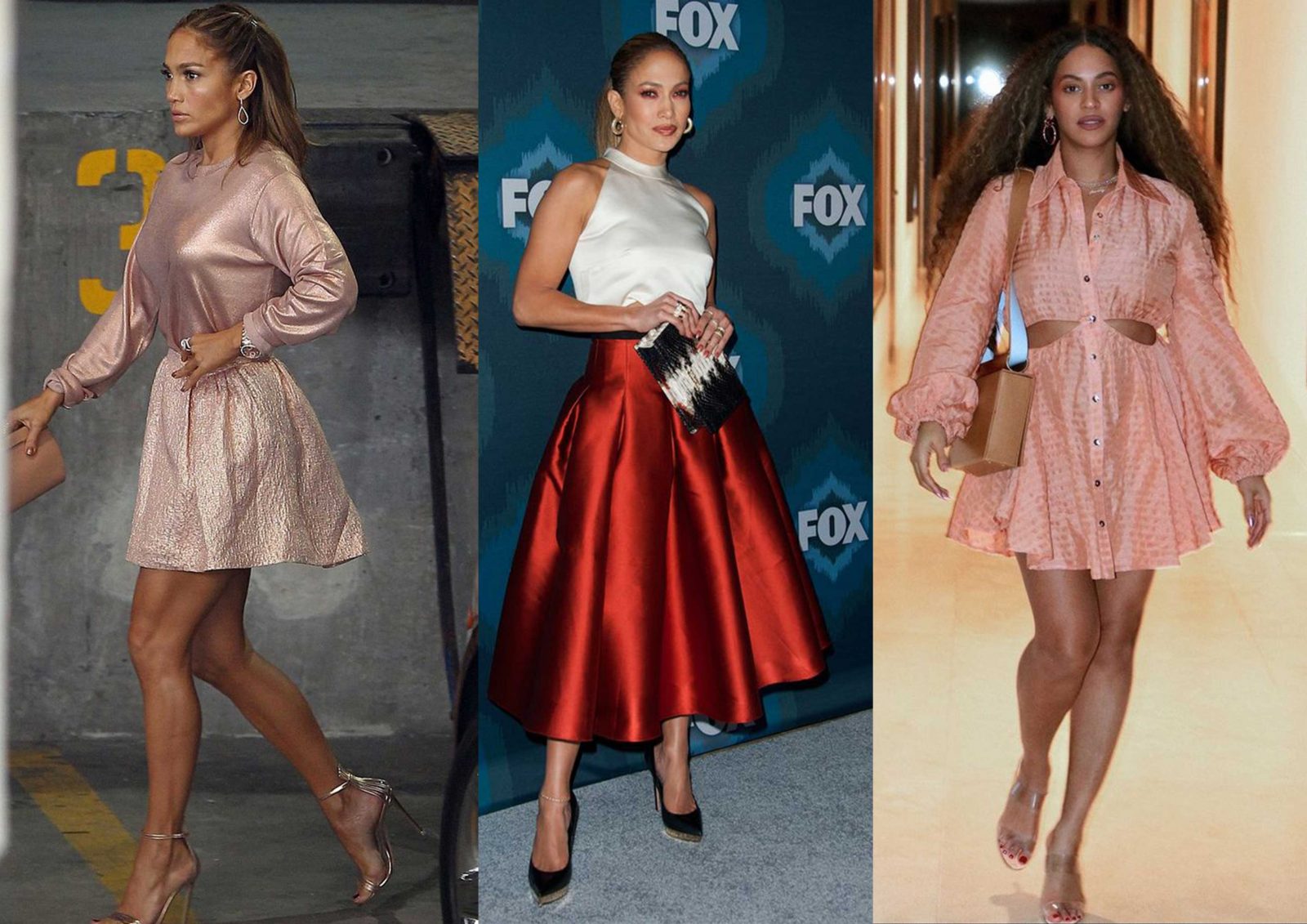 Pear body shape is defined by wide hips and narrower upper body. It is a very common body type among women. I know you, beautiful women with pear body shape, have your curiosities about what to wear and how to wear. I am gladly declaring here that you don't need to search for it anymore because here we are! You will get many tips and tricks and outfit ideas on pear body shape outfits. However, if you don't know which body shape you have, go and check your body type. And here you can find all body shapes:
Highlight the Top
First, one of the best tricks you can ever pull is that highlighting your upper body. If you wear brighter colors and printed tops it will immediately draw attention to your upper body. Therefore, it will cover up your lower body. Since pear body shape is based on wide thighs and narrow top, it is an important thing to take into consideration.
Similarly, you can wear bold necklaces and earrings which will function as same, if you are not big fans of colorful and printed tops. Besides, beautiful scarfs will work it out for you as well. You need to focus on accessories that will draw attention to your upper body. So that, you will make up for your narrower upper body.
I have told you that your upper body is narrow. Therefore, if you add volume to your arms a little bit, it will look perfectly good on you.
Above all, you can wear anything, literally anything from your wardrobe. Just make sure you take on a long thin jacket on you and it will neutralize all of your body proportions. With shorts and long jeans and with high heels and flats. It will complete your outfit and it will definitely give you a whole new look.
Most importantly, don't forget to show some belly. People with pear body shape has an attractive and natural well-defined waist. You know how to Show it off? Of course, with wearing crop tops.
A-cuts and Wide Legs
It is an awesome time for you to wear wide legs because they are extremely trendy these days. Besides, they will fit your peach body type more than anything. If you choose wide leg pants without details or patterns you will look better than before. A-cut skirts also will do same which we will see the outfits with a-cuts below.
Here is a YouTube video you are probably looking for but does not know you need it yet. There are many outfits with wide leg pants for summer. If you haven't done your summer shopping now. Wait after you see this video. Her eleventh outfit with long jacket and wide leg pants can be a very very good inspiration for your perfect outfits to peach body shape. Besides, her fourth outfit is so cool. Just watch the whole video and steal her style!
If you think you need some inspiration when combining wide leg pants, this outfit guide will help you more than you think.
Steal Her Style: Celebrities with Pear Body Shape
Beyoncé is one of the most famous celebrity with pear body shape. She always knows what to wear and, of course, how to wear. I am leaving here two of her best outfit choices according to her pear body type. The two-piece outfit on the left is so cool and proper to her pear body type. She wears wide leg pants with high waist, and she wears a crop top with a cleavage. Besides, she wears big attractive sunglasses and earrings. She definitely takes attention, and she deserves it fully! These kind of two-piece outfits look so good on pear body shapes. In the second photo we see a dress which is the exact definition of how a woman with pear body shape should wear dresses.
Let's discuss the key points of pear body shape outfits:
– Puffy sleeves to widen shoulders and upper body
– A-cut skirts to cover up wide thighs and show the waist
– Little windows that will show your well-defined waist
Beside Beyonce, Jennifer Lopez is one of the most famous people who is known for her extremely beautiful pear body shape. She wears whatever she likes and to be honest, she looks so good in every piece of clothes. However, the best trick she pulls for her pear body shape is that wearing a-cut skirts wayyy too much. You can also wear one of those a-cut skirts just to define your waist and make up for your wide hips comparing to the rest of your body.
Finally, there are somethings so popular right now that they should be everyone's wish list! I am sure you want to buy some new clothes for summer that are perfect fit to your pear body shape. This article will tell you what's new in the store from head to toe. Don't forget to check it out!