Bodies come in all different shapes and sizes. That's part of what makes each of us unique. It's important to know that there isn't an average or typical body. Some of us are curvier, some of us have narrower hips or broader shoulders. We're all a little bit different. Still, most of us can categorize our shape into a few broad categories which includes inverted triangle body shape too. Some of most common body shape categories are;
This article, we will talk about the inverted triangle body shape. However, if you don't know which body shape you have, go and check your body type before start to read this article. Additionally, you need to know; categorizing body types is not an exact science. There are a lot of variation within one body type.
What is Inverted Triangle Body Shape?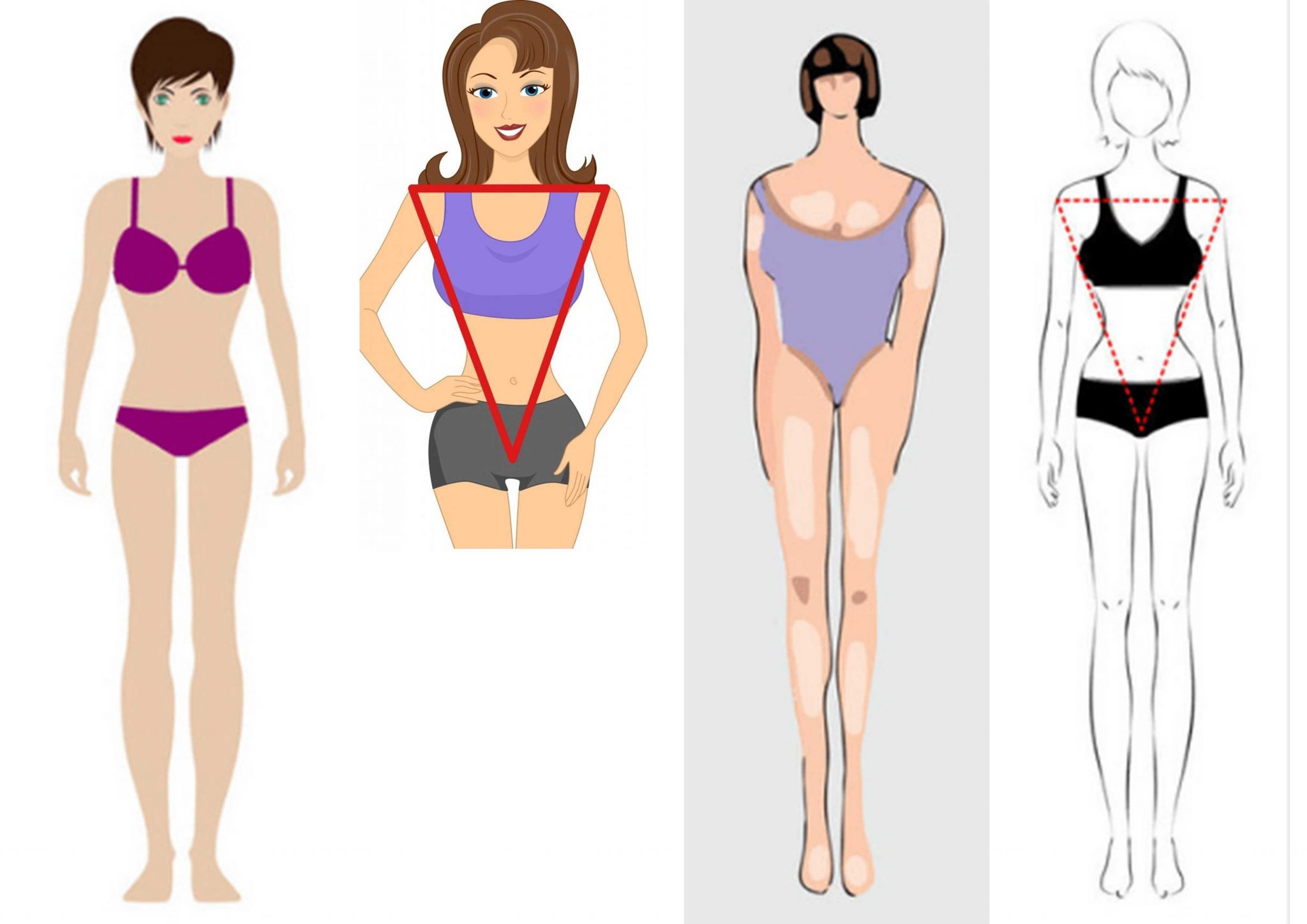 answearable.com – fabulousafter40.com
Women with an inverted triangle body type or apple, have wider shoulders and/ or bust that narrow down to the hips. Additionally, the strong and board shoulders make this body shape look an athletic physique. Therefore, their body follows the shape of a V, and shoulders may be straight or squared.
Okay, know we have some idea about inverted triangle body type. However, you may have wonder why we call them with fruit names. Especially this inverted triangle body shape. Why we call it as an apple shape? Because using fruit to describe body shapes has long been seen by some as a visual shorthand; a way to describe the shape in a less technical or scientific way.
For example think about the real apple shape. It has wider shape on the top and has a structure that contracts as it goes down. If you are still don't know Which Body Type You Have, we have an article that may help you to find it!
What to Wear
When you look great from the outside, you feel great from the inside. And the key for this is dressing for your body shape. So, this topic will show you the best ways to highlight an inverted triangle body simply by choosing the right clothes. Once you have all the information, dressing your inverted triangle body shape becomes easy.
As I just said, the inverted triangle body shape is havier on the top and narrow down to the hips. So the goal for dressing this shape is to balance the broader shoulders, chest and back with the narrower lower body to create a balanced silhouette. This is achieved by choosing clothes that add curves to the hips and bottom while creating a more defined waist, and de-emphasising the upper body. If you have inverted triangle body shape I may recommend you tops that have some shaping around the waist and more open necklines, or clothing that shows off your legs.
Outfit Inspiration
Now, I will share you some clothing styles that you need to know if you have this body type. If you don't know how to choose tops, or if you sick of trying new pants that doesn't look good on you, you should read this section carefully.
Let your neckline and hips stand out! Best tops for an inverted triangle body shape;
1. Peplum Tops for Inverted Triangle Body Shape
A built-in waist creates an hourglass-like shape around your hips. So,trust me you will love peplum style tops. Because, it is a great top design to compliment your inverted triangle body.
2. Scoop-neck
These tops make your collarbone the focal point of your top half.
3. V-neck Tops for Inverted Triangle Body Shape
This shape opens up your chest to create a long, lengthened neckline.
4. Crewneck Tops for Inverted Triangle Body Shape
A great everyday option if you prefer a higher-cut top. Because, you need to add volume and curve to your lower part! So, Here are some jean and pant ideas for you;
1. Cropped wide-leg Jean or Pants
That fuller leg line and expanding leg will balance your shape. And also, wide-leg flared pants create an X shape — your own version of an hourglass. So, the shorter hemline is an easy way to attract attention to your lower half.
2. Boyfriend Jean
This baggy style creates curves around the hips and thighs. Therefore, with a tight blouse on top, you can look fabulous! And also you should choose a crewneck or v-cut neckline.
3. Flared Jeans – Pants
Balance out your shoulders with this more shapely cut. And also, this shape can easily compliments your hips.
4. Straight-leg Jeans
Where is skinny jeans exaggerate your shape, these balance it out.
5. Microprints
These busier patterns draw the eye down to your lower half. Therefore, you can style it with a basic top and you are good to go.
6. Large Prints
If you are tired of the small look of your hips, this is for you. Because, they have a volumizing effect and it will be fill out your hips and thighs.
Finally, I want to show yu guys these two sweet girls! Because, they understand the body shape and style it very clear. Therefore, you should definitely watch it!
Stay stylish!