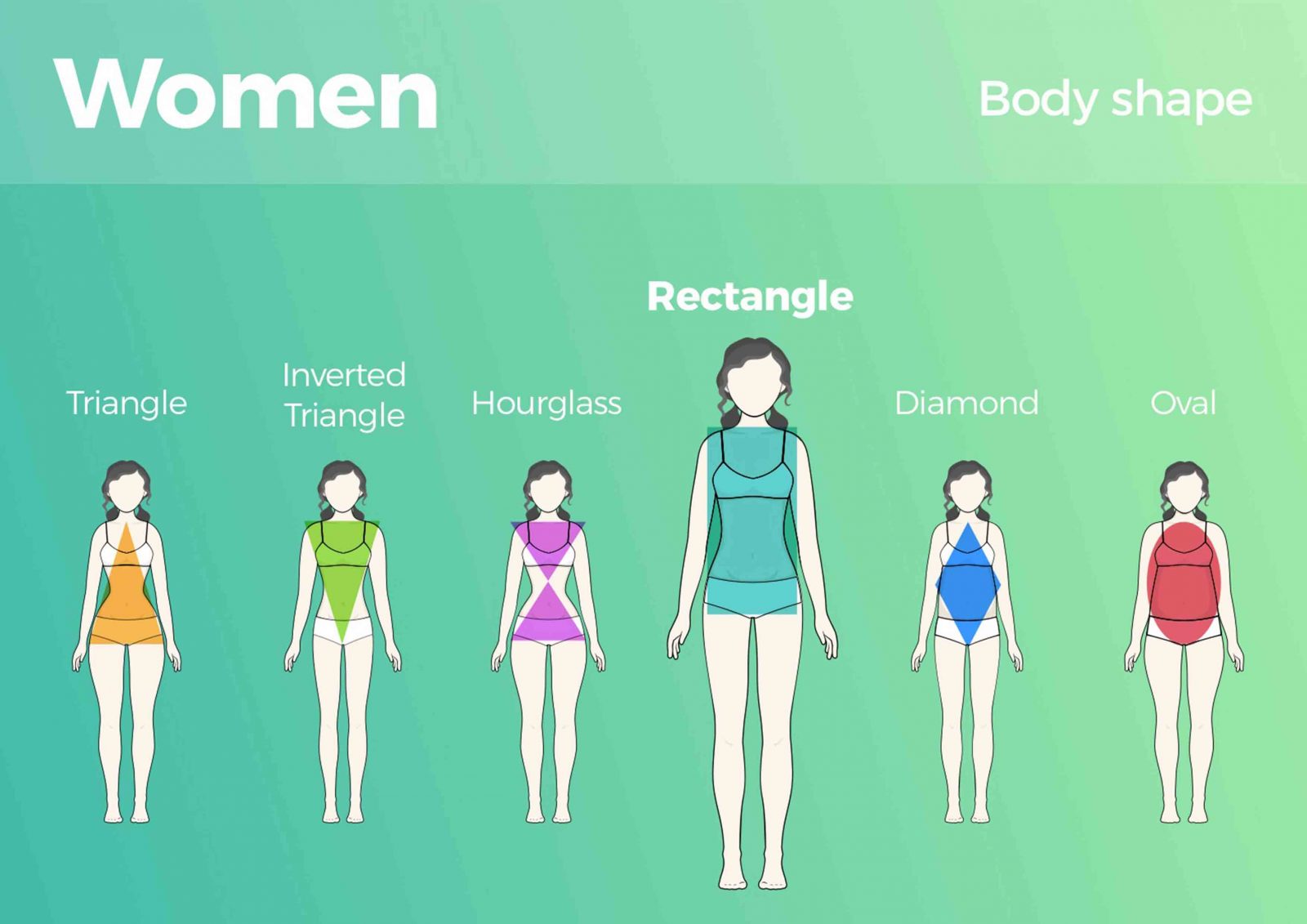 Do you know your body well? Have you ever think about your body shape? If not, I think it is time to learn which body shape you have! So, today we are going to talk about body shapes but especially rectangle body shape! I'm going to show you some outfits tips for rectangular shape to make your body look more feminine.
As you can see, there are different body shapes called:
Every body shape has some advantages and disadvantages. But, the point is to know your body shape well and to choose correct clothes! So, let's start to learn about rectangle body shape! Upps! If you don't know your body type yet, you should visit our all body types and outfit suggestions article first!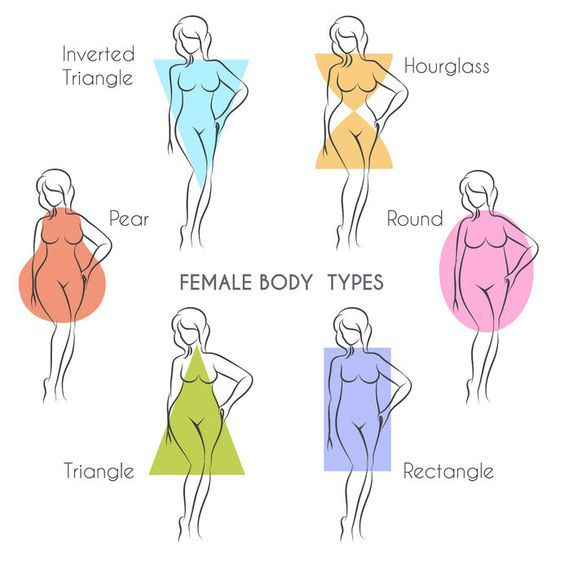 What is Rectangle Body Shape?
Firstly, the name comes from this shape's features. As you know, quadrilateral whose opposite sides are equal and parallel called rectangle. So, a rectangle body shape means that you have a straight body shape. Your shoulders, hips and waistline are all the same width. Of course, there are different types of rectangles. However, we will talk about most common features and outfit tips.
Because of the rectangular shape, your body can easily look like a boy if you choose wrong clothe types! I think that, this is rectangle body shapes disadvantage. However, this body shape known with their sexy legs! So you don't need to feel upset about it! We have some great outfit tips for rectangle body shape to make you look more beautiful than ever!
What You Should Wear if You are a Rectangle?
If you have this body shape, just follow these outfit tips! Because these tips will make your body look more aesthetic!
Bottoms: As I told you before, rectangle body shapes known with their great legs! So there is no limit to make your legs the star of your outfit! Therefore, you should wear skinny jeans or tights which shows us your great legs better. But don't go for baggy bottoms like flared trousers or boyfriend jeans!
Wear
-Skinny Jeans
-Straight Leg Pants
-Tights
Don't Wear
-Baggy Bottoms
-Wide legged or flared bottoms
-Cropped Tops
The most important point about wearing tops is your waistline look! As I told you before, rectangle body shapes waistline is more straight than others. So, your first aim is make it look more feminine. Here is our suggestions for rectangle body shape tops!
You should wear long blazers with defined waists. So, it will look like you have a real waistline! And also you should wear all your tops and over pieces below the waist! In this way, your hips doesn't look that straight and your torso will look more long. Try to avoid wearing fitted tops which show your waistline too much!
Wear
-Long Blazer jackets with defined waists
-Long Tops
Don't wear
-Fitted Tops
-Crop Tops
-Skirts
Here is a great information about skirts for rectangle body shape by Brightside. I think you will find this information very useful girls! Furthermore, if you want to learn other body shapes skirt suggestions, just click here!
40 Interchangeable Outfits for Rectangle Body Shape! You should watch this video untill the end to see creative outfit ideas with same pieces girls!
Finally, do you want to learn your body shape better? What type of clothes are perfect fit for your body shape? Or which celebrity has the same body shape with you! All the answers are in this video girls!
Lastly, for more outfit inspiration videos, just visit our last article babes!
By the way, I'm an hourglass too, so if you want to see more outfit inspirations, you can also follow me on Instagram too!
See you at the next article!
Stay Stylish!