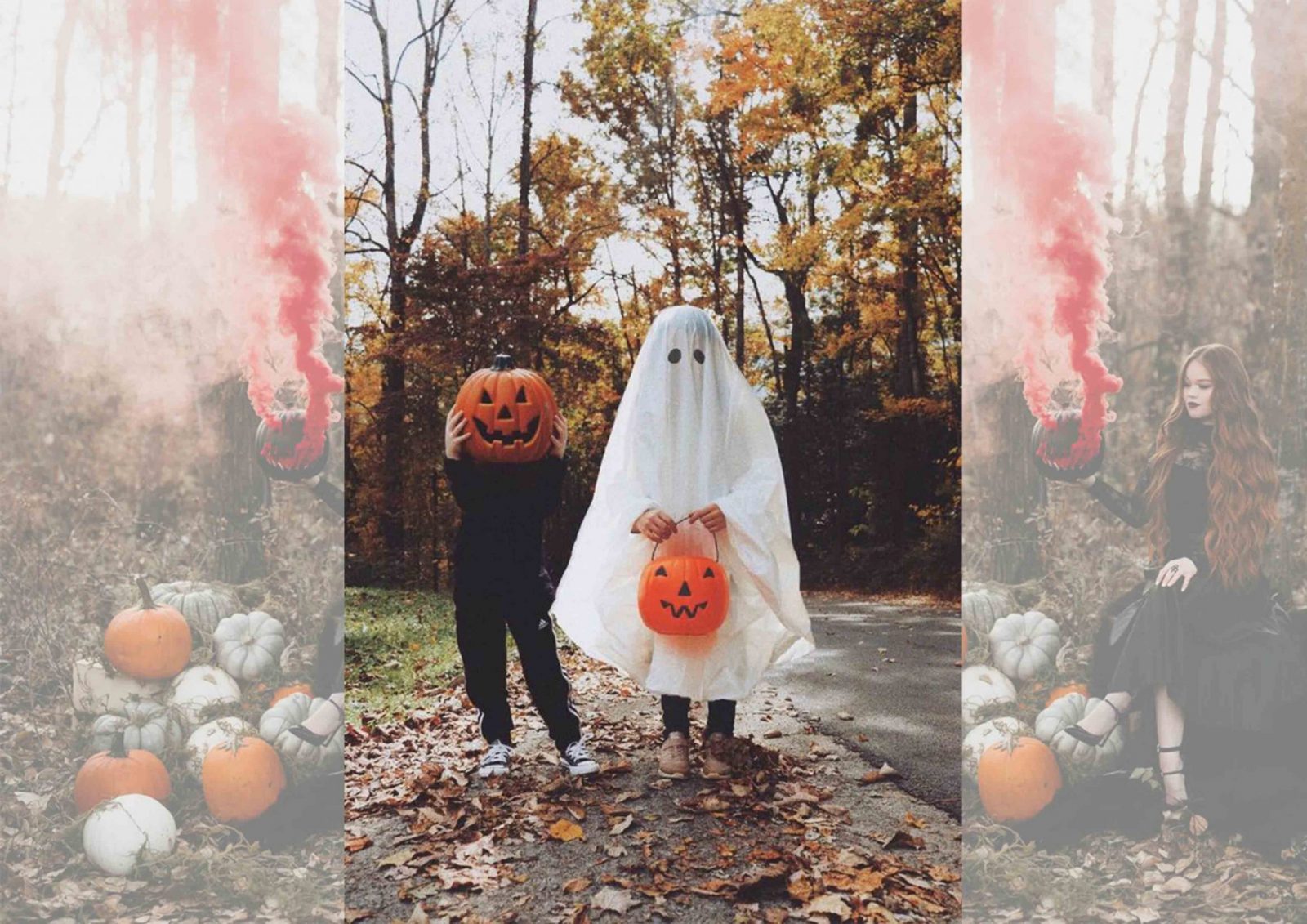 The spookiest season has came again! Actually, it is even about to finish… It is less than 2 weeks till halloween and I am here to give you procrastinators some inspiration for the easiest halloween costumes and everything about Haloween!
Before starting the article, I have some shopping advices for Halloween! You should check these Cute Couple Halloween Costumes and Unique Halloween Costumes for Women that I found for you!
Easiest Halloween Costumes for the Last-Minuters!
Clueless is an iconic movie from the 90's and with some plaid skirts, long socks, shirts and knitted sweaters you can have this look so easily. Accessories are up to your imagination! If you want to wear matching costumes with your BFF, You can be Cher and sonny from Clueless! I am sure you will be as popular as they are in the movie. You can also utilise your plaid skirts to be Serena and Blair from 2000's popular series Gossip Girl. The girls below on the right pulled this gossip girl halloween costume up, why can't you? I really like to get inspired by the 90's pop culture for the costume parties. If you are big fans of 90's era too, you should definitely read my 90's outfits article! There are more ideas for the costume parties.
I am sure that you all have a white shirt and black pants. Here is your Mia Wallace costume from Pulp Fiction. When you put a bit of red dye under your nose, there is not a better Mia Wallace than you are! It is that easy to get in the role. I am also sure that you all like netflix & chill. Netflix has created so many popular characters in the last few years. One of them is Eleven from Stranger Things, you can steal her look and any other popular Netflix character's look!
If you want to be more extravagant I can suggest you to try Black and White Swans look from the famous ballet Swan Lake. Isn't it adorable to be a ballerina even just for one night? I think it's an amazing opportunity to feel like a swan because they look extremely gentle.
Let's Couple Up! Costume Ideas for Couples
If you want to join in a halloween party with your significant other, You can maybe wear Mr. and Mrs. Smith costume together. Firstly, it is really easy to get this look. You just need black long dress and a suit for him. Secondly, it looks so CHIC! Or you can get a bit creative and make a look such as the astronaut-alien or you can basically be the sims! The only thing you need to do to be a sim on Halloween is wearing a green diamond made out of paper box attached to a headband. That's it!
These are my favourite halloween costume ideas for couples but there are zillions of them based on the popular culture in this article. You should take a look at it for more halloween costumes for couples.
Halloween Makeup Tutorials
If you don't have the chance to rent or make these costumes. I can suggest you to do the makeup only. If you can't find or make black swan dress here I am dropping a link for the black swan makeup tutorial, I really like the last touches she does on her eyelid to complete her eye makeup.
Maybe it is a cliche but it works every time to do skeleton makeup on halloween parties. We need to accept that it is an uncomplicated and safe way of halloween makeup. Other than the skull, There is another very popular makeup movement for a few years. The pennywise makeup. Pennywise is the clown from the blockbuster movie IT. He is a very scary clown but his makeup is so cute and effortless to get.
In this video, she makes some real quick makeup looks for halloween. The veiny-eye look she did for the vampire makeup can be used for any other halloween makeup so I find this very useful.
The star of the makeup looks is definitely the Euphoria-inspired makeup looks. Euphoria is an American teen drama released a year ago. It is an amazing series first of all, you should watch if you haven't already. This series has the best makeup looks of the last year. I am leaving some of them below for your inspiration. You can get one of these makeup looks for your halloween party and probably get a lot of attention from everyone around you.
Halloween Nail Art Tutorials
To reach the ultimate festivity, nail art is a thing to be done. There are countless choices, you can either choose something bloody and scary like blood leaking type or something cute like smiling pumpkins! Here are my favourite ones!
You can watch this video to learn how to make halloween nail art better. I am definitely going to try the one with the witch hat!
The Most Memorable Celebrity H. Costumes to Get Easily
On 2017 Halloween, Gigi Hadid wore Sandy's iconic costume from Grease. She modified the costume a little bit and fit it into her style. Everyone with a leather jacket and leather pants can have this halloween style easily! I think it looks so rebellious!
Nina Dobrev wore a halloween costume inspired by Billie Eilish style last year. She didn't need to make so much effort. Everything neon and oversize with big chains can make a Billie Eilish look easily! Billie is a very successful artist and she has been pretty popular for the couple of years so it is the right time to steal Billie Eilish look for halloween! Lucy Boynton also chose a very effortless halloween costume. She wore the corpse bride costume and I like her version of the costume because she just wore a white lace dress with an improper make up. It is so easy and spooky to get this corpse bride look on halloween!
My favourite celebrity halloween costume is not a last-minute costume, it is such a masterpiece! Kendall Jenner turned herself into a Fairy on Halloween last year! It was her 24th birthday party at the same time and of course she wanted to be the star of the night. Look how magical she looks! I like each detail of this halloween costume. The wings, the tiara and the wet-look make up! Everything looks so perfect in a harmony!
Chic and Spooky DIY Halloween Decorations
Unfortunately this year most of the people will spend the halloween night at home all around the world. I think It is still cool. We can make the best halloween party at home. The quickest way to get into the spirit of Halloween is decorating the home. I will give you some DIY halloween decoration ideas. I am starting my favourite which is the decorations with white pumpkin. If you care about your home decoration a lot and don't want the orange spooky pumpkins to interrupt your decoration. You can paint pumpkins into any color you want. Especially the white paint looks so chic.
Yet another DIY halloween decoration is making ghosts out of plastic bottles. With a bit of gauze, a few plastic bottles and pinpon balls you make your own ghosts! Also it looks really cool to splatter som paper bats everywhere. You can either stick them to the wall or hang them with a black rope. With the same black rope you cam make some spider webs around the house. Also, try to take some little branches outside and put them in the spookiest vase you have! Don't forget to light some candles for the better atmosphere.
There is a video description of pretty much what I said. She shows her halloween decoration step by step. I fell in love with how it turns out so well!
Let's Eat Some Spider? It's Halloween Snack time!
As we can be as ridiculous as we can, it is right time to make skeleton cookies, spider cupcakes, finger crackers or worm cakes. These snacks will make your house smell like sweet pumpkin and give your house a complete Halloween vibesss! Cupcakes seem to be the easiest and tastiest choice, because you can decorate them however you want. I like things that up to your creativity. I am leaving here some photos for inspiration and also a link for 60 more recipes. Believe me, they taste much better than they look!
Halloween Movies
At home, between all the halloween decorations and the scent of the halloween snacks, what's the best thing to do? Watching scary movies of course! Here are one of the best movies to watch spending Halloween at home. I am starting with very famous and cult ones. One of them is Halloween(1978). It tells the story of a mental patient who runs away from sanitarium and starts to kill people. The other one is The Shining(1980). It is the story of a family who decides to spend the winter in a hotel somewhere faraway but this claustrophobic place will make them crazier each day.
For those who don't get along well with horror movies, I continue with the family-friendly comedies Ghostbusters(1984) where there are a few men and they bust ghosts as its name suggests. Bettlejuice(1988) is another horror/comedy movie with lots and lots of ridiculous moments. Its basically about a ghost couple who haunts their previous house.
To continue with recent movies, Mother(2017) and Get Out (2017) are very brilliant psychological thrillers and they should be seen because they are such masterpieces. These will give you chills and also mind-spin.
Closing with a cute teen comedy, Mean Girls! It is not exactly a halloween movie but it takes place around and at halloween so it definitely counts! Mean Girls is a fashion inspiration for 2000's. An absolute must-see movie!
Hope you all have a fantastic halloween night! Happy Halloween!