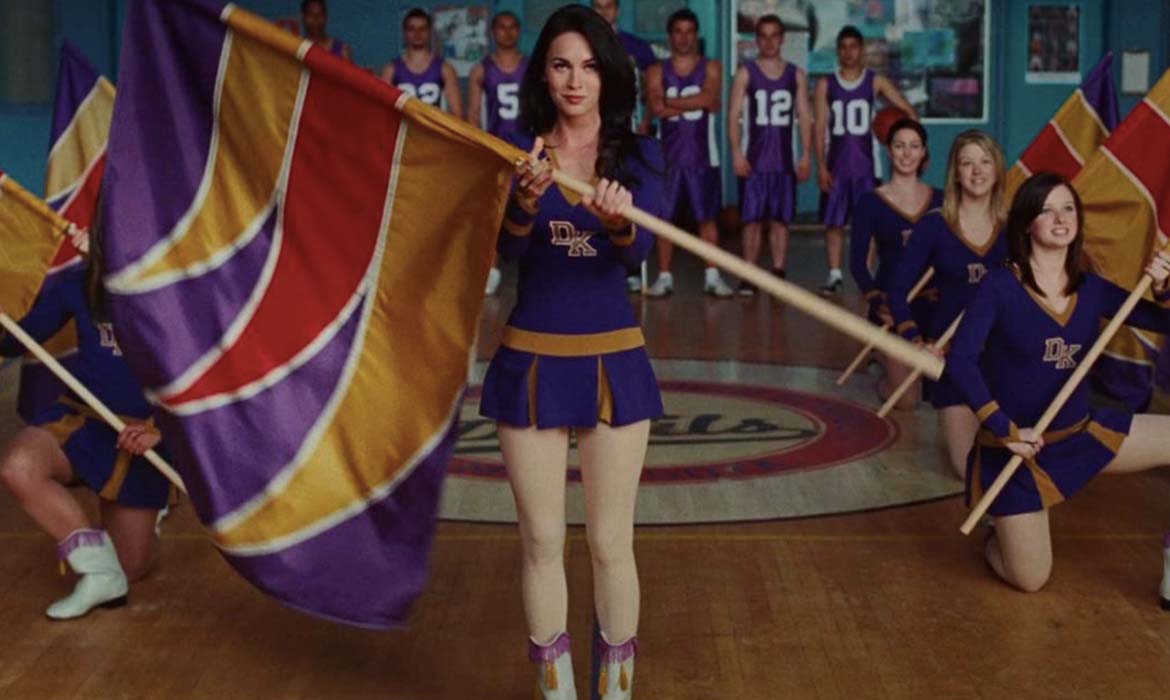 Today we are going to talk about Jennifer's Body Costume inspirations with you! That is exciting because the 2000s era and fashion trends was perfect for teen dramas.
This period brought a lot of icons and inspirational fashion items to the fashion world we live in currently. We're still talking about iconic characters and their outfits, especially the ones in those iconic teen dramas. One of them, and one of the most important ones, is the 2009 released movie, Jennifer's Body.
What is Jennifer's Body All About?
Although, it might be wrong to attribute this movie to a teen drama genre because it is called aa comedy horror movie, think we can say teen drama as well. Nevertheless, let me talk about the movie first. The plot is centered around a demonically possessed girl who is a high schooler. She kills her male friends from her classroom one by one and her best friend, who is played by lovely Amanda Seyfried, tries to stop her killing them. Throughout the movie, she wears some iconic costumes, and they are all worth to mention. They are mostly important because they help us get a sense on 2000's fashion sense. We will mention every Jennifer Body costume one by one in this article.
Iconic Jennifer's Body Costume Ideas
In this part of the article we will dive a bit into one of the cult classic movies, Jennifers Body costume inspirations. I know Halloween is far away but still, it can inspire you to for the next Halloween costumes or other costume parties.
Jennifer's Body Costume Inspos – Cheerleader Costume
Just like in every American movie within the context of high school, there we see a cheerleader costume that stands out. Cheerleader outfit as a Jennifer's Body Costume Is a typical one with some minor changes on it. It includes a purple, long sleeve top with yellow "DK" written on it. The "DK" here stands for Devil's Kettle here.
The second part is of course a piled skirt with yellow and bright purple colors. This Jennifer s Body cheerleader costume is quite a sexy outfit for a high schooler but that's what makes it iconic after all. Since Jennifer's Body is a movie from 2000's, the cheerleader's skirt is very low waist. In Jennifer's Body, our main character combines her cheerleader costume with a white sneaker. This is a wise choice as it is the best way to complete your outfit no matter what.
Jennifer's Body Costume – High Schoolgirl Outfit
If you want to create Jennifer's Body Costume, you need to go with a plaid skirt and crop top for sure. Even the poster of the movie has this Jennifer's Body costume on it.
You can find a comprehensive mini skirt outfit combinations here on the link. From plaid skirts to many other types of mini skirt combinations are waiting for you to discover themselves.
Buy Jennifer's Body Costume on Amazon!
Amazon is a great marketplace for you to find whatever you need! You can even buy some Jennifer's Body costume pieces on Amazon.
First, there is the same Jennifer's Body costume with pink sweatpants and hoodie. There are also some different colors there. Check it out!
Besides, you can find exact the same cheerleader costume as Jennifer's Body costume here. Do not forget to check out the whole catalog to find more Jennifer's Body costume inspirations.
Complete your Jennifer's Body Costume with Makeup
Apparently, you can not have the whole Jennifer's Body costume vibes with just a piece of clothes. You also need to enhance it with some makeup and such. Here, I want to suggest you a couple of makeup videos for you to learn more about Jennifer's Body costume inspirational makeup.
First, this transition is great, I guess. She does a makeup to look like Megan Fox and I guess she literally does the best transition one could ever do! She contours every part of her face to look her face thinner, ad some bronze tints on her face, do a foxy eye makeup just like the one on Megan herself, finally she adds some freckles on her face. I really like her techniques and everything and it is literally worth trying!
Second, I want to recommend you this video from Kennedy Walsh. She recreates an iconic scene that you can recreate as Jennifer's Body Costume. Her bloody mouth is a really good makeup style. I like that she is so sincere and so funny. Her videos are always like that. I feel like she is one of my friends. You can also watch this video to have some proper fun while learning about Jennifer's Body costume makeup inspirations.
2000's Outfit Classics
As we see in Jennifer's Body Costume inspirations, low cut skirts were a big deal back then. Literally every movie character and TV personality was wearing mini low waist skirts. I do not know it is a good idea, but they came back. The high fashion brand Miu Miu's latest collection's favorite piece is these mini low waist skirts. It also has a matching top! I will share all the celebrities and influencers who wore it. I am not a big fan of low waist bottom pieces, so this is not good for me, to be honest. However, if we keep seeing it everyone on social media, I think I might get used to it or maybe even love it.
Along with these skirts, we see in Jennifer's Body costume that the cropped zip up hoodies were also so popular back then. In daily life, we can see Megan Fox wears a lot of cropped zip up hoodies as Jennifer's Body costume. From the pictures below, you can maybe get a Jennifer's Body costume inspiration.
Of course, in our today's fashion sense, the cropped zip-up hoodies are not slim cut as in Jennifer's Body costume. Instead, it is a bit oversized fit in with the today's fashion unlike Jennifer's Body costume. I really like combining cropped zip up hoodies with crop tops and high waist jeans. There are my favorite outfits compiled for you below!
If you miss 2000's fashion, do not forget to check our latest article on 2000's fashion. It is a very comprehensive guide to the era that we have been talking so far!
Megan Fox Best Outfits
Jennifer's Body is a great movie, and it is definitely iconic. However, Megan Fox is much more than this specific movie. So, I want to focus a little bit on Megan Fox's best red carpet looks throughout the years and personal information, as we are getting closer to the end of this article!
One Shoulder Burgundy Gown
In Transformers 2's Gala, Megan Fox wore a one shoulder burgundy gown with a little cut out on the waist. The cut out is embroidered with small gold details. She completes her outfit with a nude, open toe, platformed high heels. She didn't wear much makeup and her hair is sleeked and tied below. So, we can say that the whole focus is on the beautiful gown. The most thing I like about this outfit is that I think it was beyond its time because in those times it was not usual to see such a basic and simple style on red carpets. Megan Fox's fit body and the thin dress is a perfect combination together.
Considering that the Hellenistic vibe is very popular these days with celebrations such as weddings or parties, this dress can be a good inspiration for you. I think it you combine it with gold accessories and heeled sandals, you can pull off a Hellenistic party. I will leave some more inspirations for you here.
Megan Fox Bodycon Dress
Although bodycon dresses have been always trendy because of their simplistic and neutral style, we can say that Kardashians really lead their extreme increase in popularity. So, my second favorite look of Megan Fox is this navy blue bodycon dress with a deep-cut cleavage. I like her simple daily look. It is just so stealable!
Naked Dress
Naked dresses are SOOO popular among celebrities, as you might know. The most iconic one is definitely Rihanna's sheer naked dress which you can find on our article Rihanna Style and Fenty Beauty Review. Kendall Jenner has also a good example, and we also mentioned it on another article which is Kendall Jenner Street Style & Iconic Red Carpet Looks. You need to check both articles because those girls' style slayyss!
Whatever, Megan Fox is also in this trend with her nude naked dress. Although it is a little bit too much naked on the bottom, I think it has a good color, patterns, and texture altogether. I believe if there is a lining just as the top part of the dress, it could be a literally go to dress for all cocktails and parties.
So that was my take on Jennifers Body Costume and 2000's fashion. I hope you liked it!
Stay Stylish!
References for the Images