Lipsticks are my favorite makeup products! If I have to choose one makeup product, I'll absolutely choose lipsticks! However, there are lots of colors and shades of lipsticks. So sometimes it can be hard to choose one of them. Or it can be hard to take all of your lipsticks with you to another place. That's the reason why I'm going to show my favorite lipstick kit to you! If I'm in a hurry, or going to go to another city or country I always take these lipsticks with me and choose one of them to wear. I hope it can help you to get an idea about the lipsticks and their colors. You may like one of them and add it to your makeup collection.
My Daily Lipstick Kit and Color : Pastel
Pastel – 553 Chocolate
I think that this is the most important piece of my lipstick kit. Because I use it in my everyday makeup. As you can see from the picture it looks very natural because its color is really similar with my original lip color. That's why it is my favorite lipstick to wear everyday. By the way, it suits lots of eyeshadow colors, from darkest to lightest. You can see one of my favorite shimmery summer makeup with this lipstick. And you should watch our funny makeup video!
Additionally, it has a matte texture so I usually prefer to apply a moisturizer under this lipstick. I use Nivea Med Repair because it has no color so it doesn't change the lipstick's color. If you want to make your matte lipstick look more creamy, you can also try this method!
Pastel is a Turkish brand so this lipstick is pretty cheap for me. You may not have this brand in your country, but I think the point of this topic is to find a lipstick which suits with your original lip tone very well. So this lipstick can in any brand you have in your country.
Finally, I want to suggest a lipstick which is similar with Pastel, but a bit darker. I sometimes prefer to use Maybelline New York 988 Brown Sugar Matte instead of it. If you want something natural but a bit brownish you can prefer this one! You can check out my recommendation for Maybelline New York lipsticks here.
More Pinky Lips : Yves Saint Laurent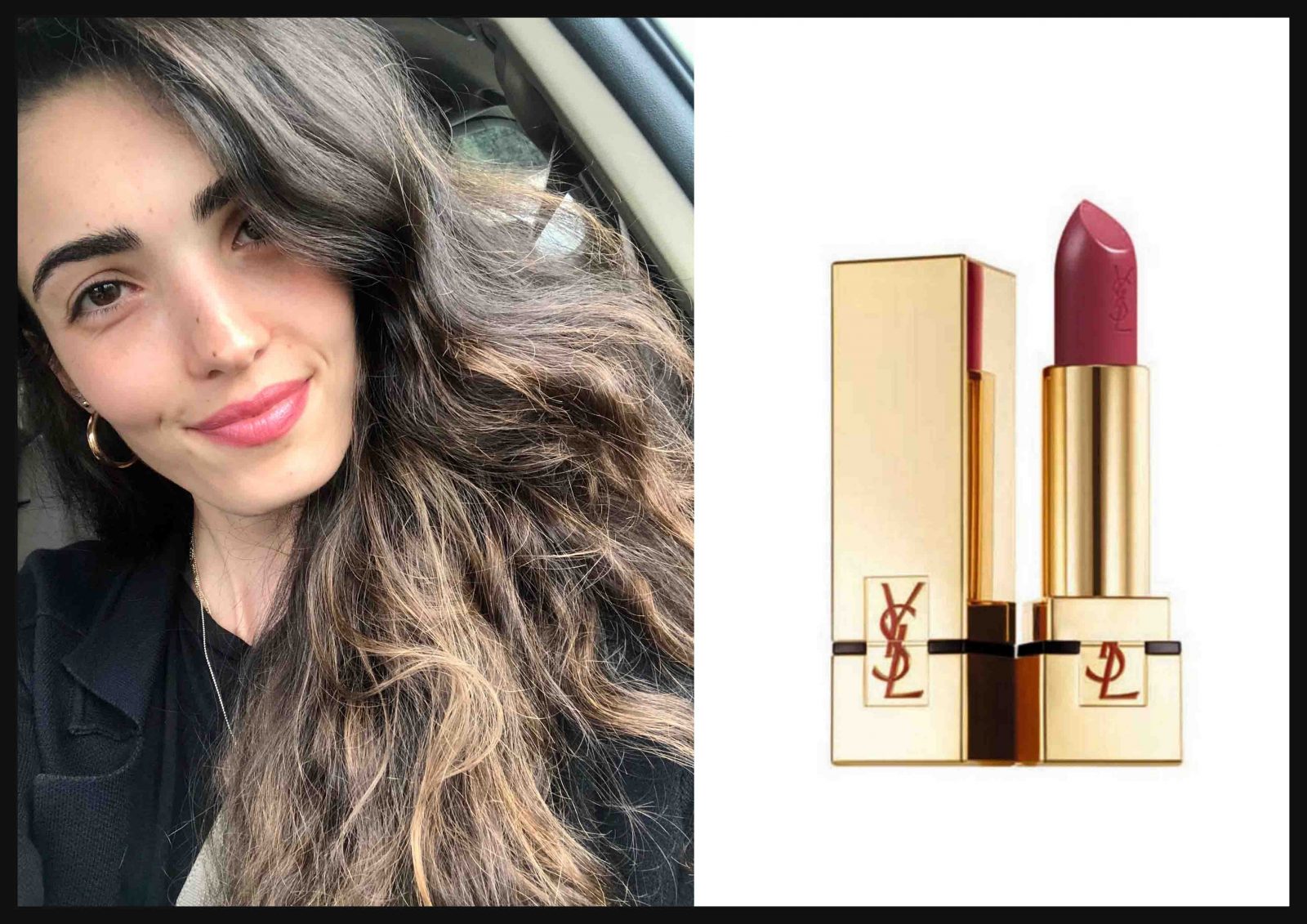 Yves Saint Laurent – Satin Finish 04
If you like pinky tones as I do, you'll love this color! Because this lipstick has a cute tone of pink and it is really pigmented. It has a creamy and shiny texture so your lips can look like a barbie girl! It is an important piece of my lipstick kit because I prefer to use it when I want to look a bit chic and beautiful, but still natural.
However, I don't prefer to apply it full, I like to wear this lipstick with a brush. I think that, it looks more natural when you wear it this way. I don't need to apply a moisturizer under this lipstick because it is creamy enough to feel comfy.
It is a little bit expensive but I think you'll understand the difference about its texture when you wear it. And it can stay long times on your lips. So that's why it is worth it! By the way it smells very nice. You can check out my recommendation for Yves Saint Laurent lipsticks here.
Peachy Lips : Golden Rose
Golden Rose – Smart Lips 05
If you are not very into lipsticks or if you don't like pinky tones, this can be your favorite! I always have my Golden Rose mousturising lipstick in my lipstick kit. Because it looks very shiny and natural. So I can wear it in my everyday makeup. It has a little peachy tone and it moisturizes your lips very well. It contains shea butter and Vitamin E. Therefore, it is more like a lip balm so it protects your lips and make you feel soft and colored lips. You can check out my recommendation for Golden Rose lipsticks here.
Red is a Must for a Lipstick Kit : Chanel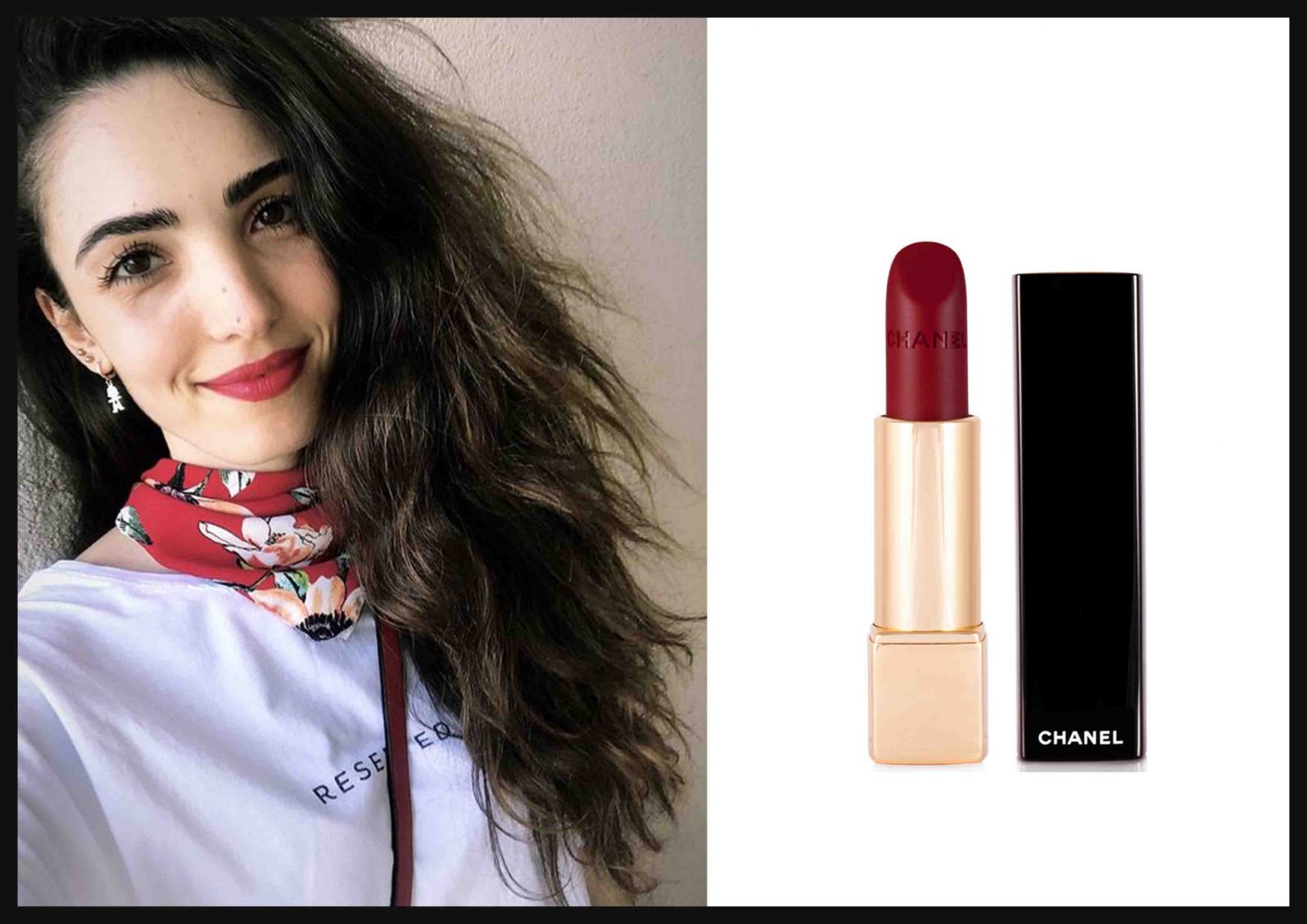 Chanel – Rouge Allure Velvet 38 La Fascinante
I think that every woman need a red lipstick in their lipstick kit. Because, they are the stars of night dates or events! That's why I always take one red lipstick with me. And I think this tone of red suits my skin tone very well.
Furthermore, it has a very nice texture. You can wear it very easy and it doesn't stick on anything. Maybe it is not very cheap but I think that you don't wear it everyday so buy a great one and use it for long times!
For this red lipstick outfit details, you should check timeless and comfy jeans outfit article. And also I have some outfit suggestions for these lipsticks, should check it out! You can check out my recommendation for Chanel lipsticks here.
Burgundy for Night : Estee Lauder
I don't think a lipstick kit without burgundy! It is one of my favorite color even in makeup and clothes. I think that burgundy is a color which makes you look so chic and cool everytime. So I'll always take my Estee Lauder lipstick with me.
It has a very creamy and shiny texture. So it is easy to wear it and also it stays all day on your lips. I know it is a bit expensive again but as I said before we don't use these colors in our everyday makeup. In my opinion this is a color which suits for events, meetings or weddings. So don't afraid to buy a good one! You can check out my recommendation for Estee Lauder lipsticks here.
Here you can find another makeup video with my other favorite lipstick from Yves Rocher! If you want to see more makeup videos don't forget to subscribe and like my video. Kisses 🙂
I hope you like my favorite lipsticks or you may found some information about a lipstick that you decided to buy. You can write me your favorite lipsticks in the comments. I would like to try them! Finally I'm adding some good lipstick colors from Mac and other brands that you can like! Before watching these lipstick swatches, you should have a look at Best MAC Lipstick Colors Article!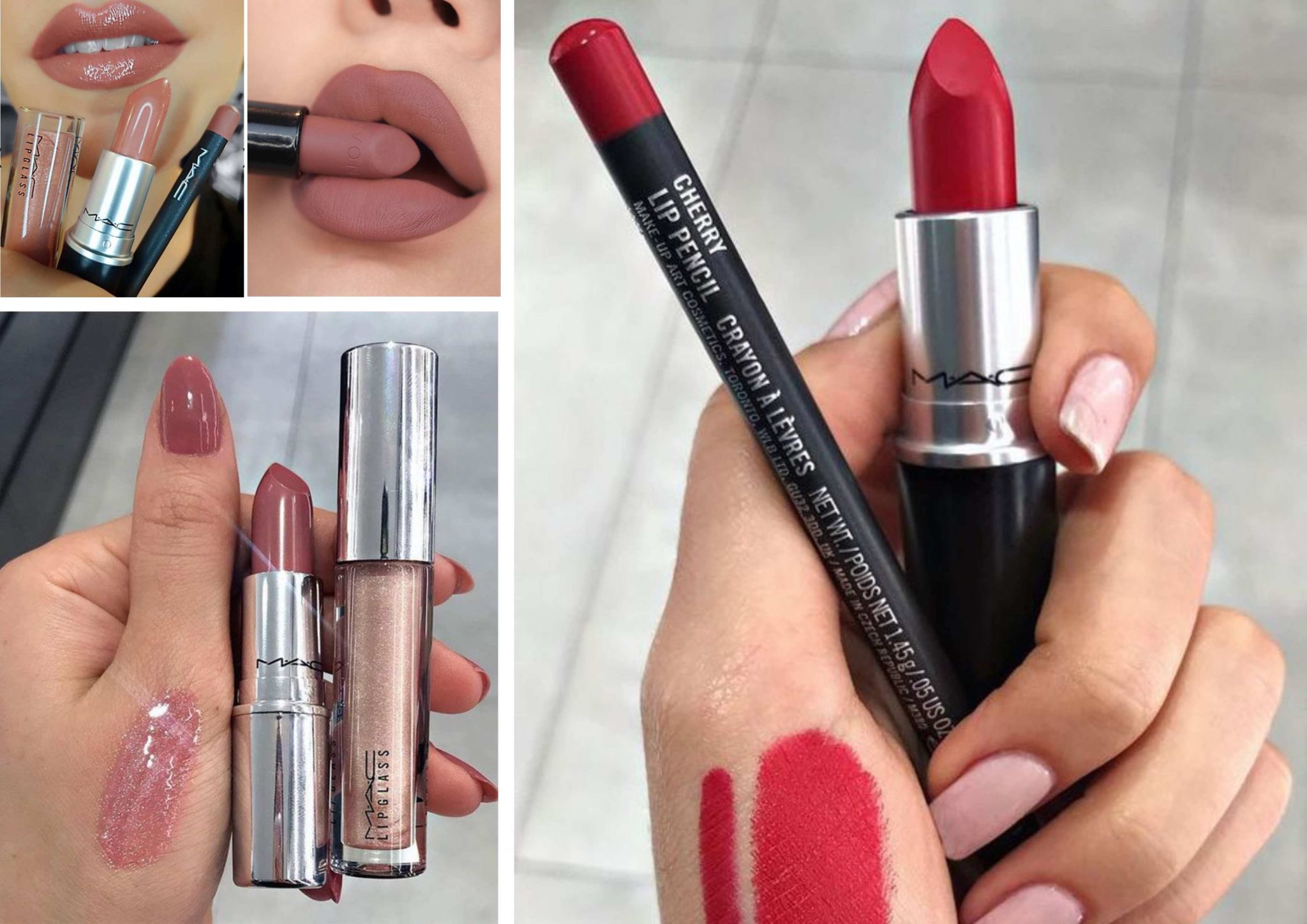 See you at the next article!
Stay Stylish!