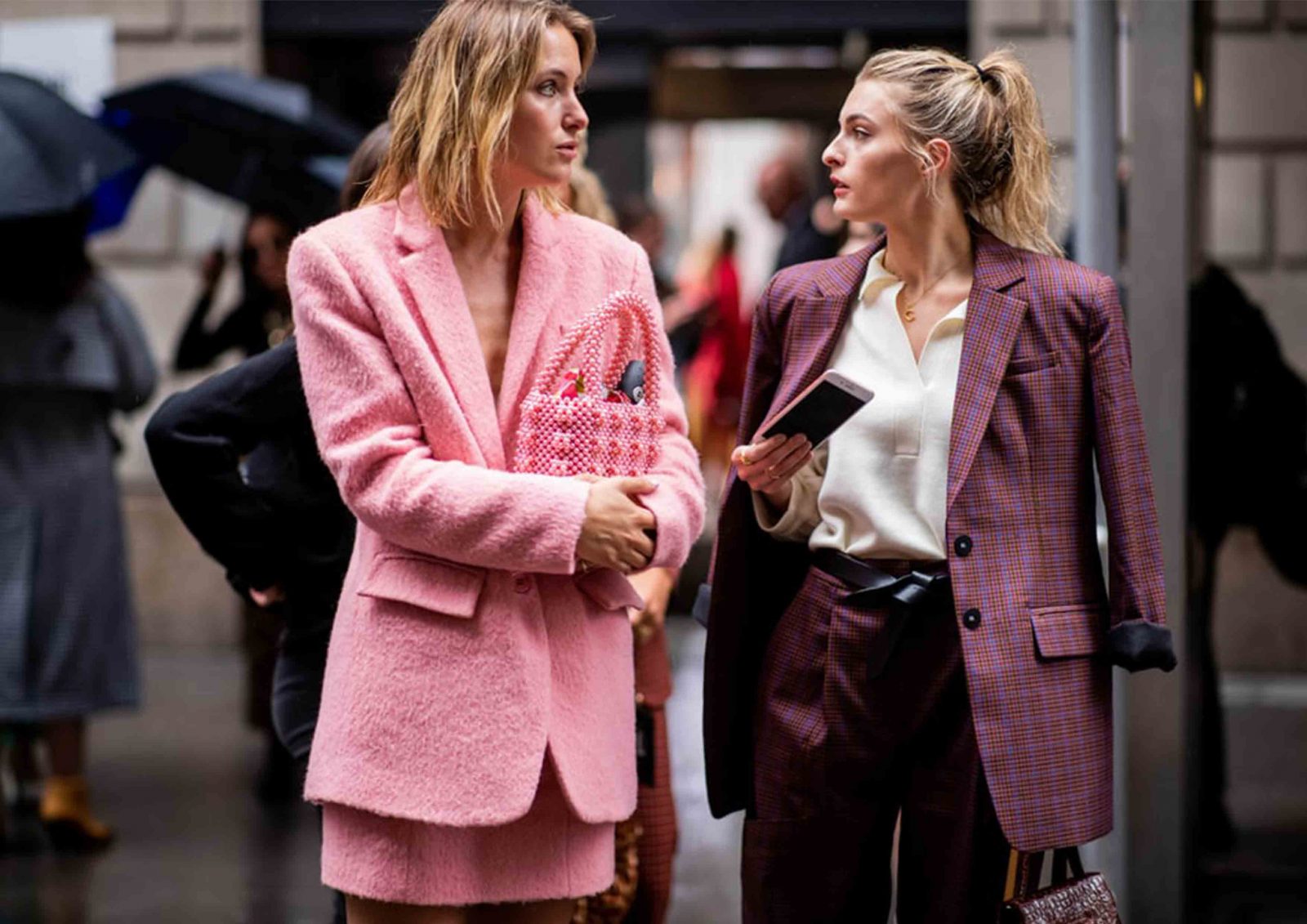 Hello ladies! If you're thinking about what to wear at work, here is a stylish option for you! Skirt suits are one of the biggest trend this season. And it is really easy to combine! Let's have a look at skirt suits outfits for work.
Skirt Suits For Work
As you can see, it is very easy to combine. Just wear a basic white shirt or a black top with your skirt suits. Than complete the look with your favorite and comfy shoes. That's all! You don't need any fancy accessories for this outfit! Important point of this trend is just try to pick same colored or same patterned jackets and skirts. Don't combine different ones together! It is something old-fashioned.
This navy blue striped skirt suit is a perfect fit for presentations. It is not something very sporty or too much chic. It is absolutely what we are looking for! You can wear even black or nude high heels with this look.
You can go for a pastel colored skirt suit in piece of mind! They are also the popular ones! Aren't they give a positive energy? I really like both of them!
How to Combine a Skirt Suit
If it is not cold outside and you don't want to wear pantyhose, than you should prefer to wear anklesocks. Because it won't look good if we directly see your skin after your boots. Just a small styling tip!
Besides, if you want, you can combine your skirt suit with stilettos or even open toe heels! It is up to you!
If you want to learn more about suit trend, you should check out my other article about trendy women suit outfits from here!
Do you wonder Harpersbazaar's choices about skirt suits? Just click here!
By the way, did you see her Chanel skirt suit? Omg it looks really amazing!
See you at the next article girls!
Stay Stylish!