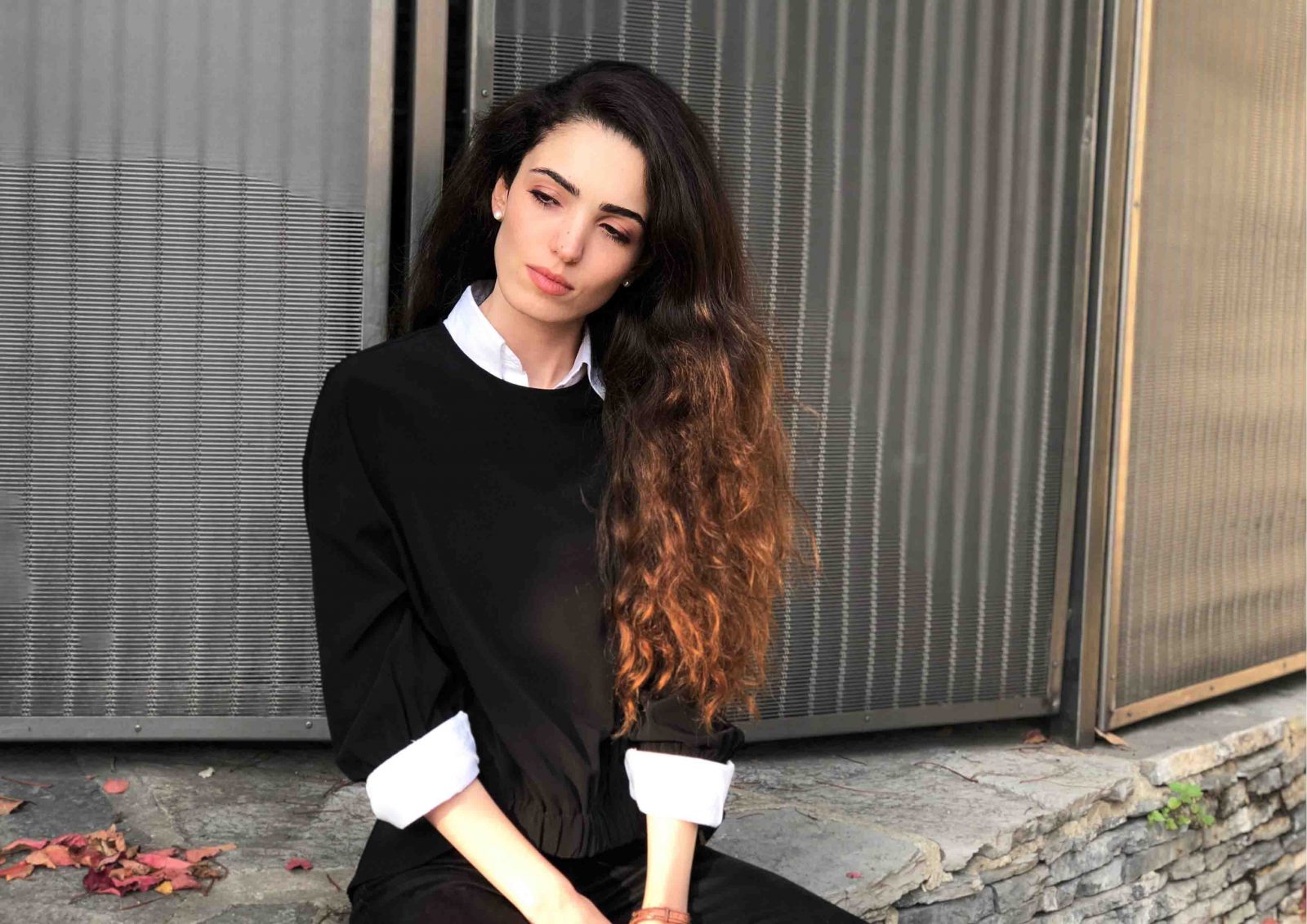 As you can understand from the topic above today we are going to talk about black and white outfits which are my favourite these days! I used to like to wear full of black and buy some black clothing items however, these days I like white as much as black. I find myself looking at white bags, sweaters, pants and coats…
So I start to combine black and white for my daily outfits. I know it is not something new but as you know that black & white is a timeless outfit. Let's have a look the way that I combine black & white. It may remind you the items in your wardrobe that you haven't worn for long times!
Additionally, if you want to shop similar clothes with the outfit ideas below, you can check shop the trend list that I created for you!
BLACK AND WHITE LOOK
This is the first way to make a black and white outfit and I think it looks effortless but chic at the same time. I'm looking for a job, so I need to go to some job applications. That's why I make this outfit. I can go for it with this black and white outfit. However, if you're a student in a university, I think it is pretty available for presentations.
I complete this black and white outfit with my pearls that I bought from Ohrid, Macedonia. It is calling Ohrid pearl. Finally, I prefer to use a yellow bag instead of black to make it look different and energetic.
Outfit Details
Tight: Zara
Boots: Yargıcı
Bag: Vakko
Top: Queen Boutique
Shirt: Koton
ELEGANCE OF ALL WHITE
Let me introduce my new obsession to you: White. I also like to wear full of white, besides black and white outfits. I started to wear like this from this summer, and I integrated it to winter outfits like this.
I prefer to combine this striped white casual pants with a woolen white sweater. I use this white sweater many times so I think that it is very useful. I can suggest you to buy one right now! I wanted to combine my burgundy velvet backpack with this look. I think these colors look pretty good together.
Don't think that white is a summer color. Check out my white outfit for winter from here! You'll love it!
Outfit Details
Sweater: LCW
Pants: Queen Boutique
Bag: Koton
Shoes: Inci
ALL BLACK IS THE COOLEST THING
All black is absolutely my Plan A. If I'm not sure what kind of place that I'm going to go, or can't decide what to wear, I always go for it. I put a black top and black pants on me. And complete the look with my long black cardigan. I think this look is pretty available for every place that you go. If you want to make it look more chic you can do it with your bag, shoes and accessories.
By the way, you can have a look my article about long cardigans from the link!
For example I prefer to use my ring earrings and this small bag if I want to make this outfit look a bit chic. And complete it with my black pointed boots. You may prefer to wear a high heels shoes with it, it is up to you! A small note is: it will be better to match this long cardigans with high heels if you are a short woman.

Outfit Details
Pants: Koton
Top: H&M
Cardigan: Mavi
Shoes: Hotiç
Bag: Zara
Accessories: Bershka
Additionally, you can check out my all black outfit for winter from here. You'll see how to look effortless but elegant easily!
Finally, if you wonder it, you can check out the celebrities all white outfits from here!
These are my basic black and white outfits. Hope you'll get some new idea about combine black and white for this winter. You can write me your ideas about these outfits or your favourites!
Stay Stylish!