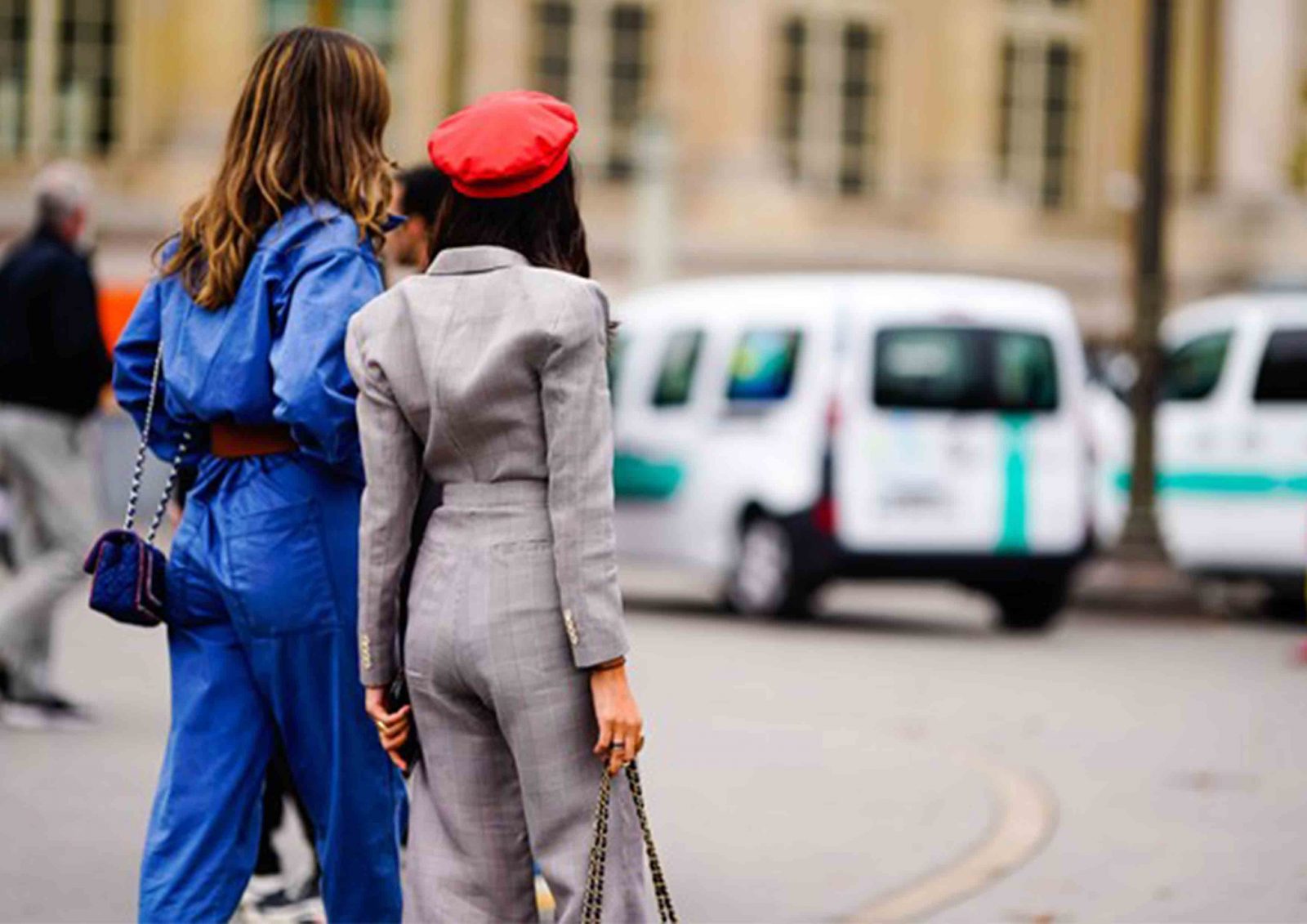 Are you get tired of wearing same things? Do you want to buy something different for your wardrobe and look cool? So, I have an idea which is the easiest way to look cool without effort. It is time to buy a jumpsuit right now! Because they are the coolest thing this season. Therefore, I decided to show you how to combine them and which colors are the most popular these days. So, if you ready let's have a look at these stylish jumpsuits for women. You will get an idea before buying yours. Keep reading girls!
TREND COLORS ARE WHITE AND EARTH TONES
Here are my favorite colored jumpsuits for women. I saw that, this kind of light colors pop up very much in this trend. So, this color can be a good option to buy because it is easy to match it with different colored coats and jackets. And it looks pretty cool even the weather is cold or hot.
As you can see from the photos, they matched it with white high heels which are also very popular this season. I think it looks really cool! If you don't have white high heels don't worry about it. You can also combine your jumpsuit with white sneakers.
In my opinion, matching this color with a bright silver-gray handbag is an awesome idea. Congrats girl!
Another trendy color for jumpsuits is earth tones. These tones look perfect even if you combine your jumpsuit in chic or sporty way. Therefore, if you want to look stylish at work, you can prefer to wear a camel jumpsuit and combine it with gold accessories. It can be a cool work outfit without any effort.
On the other hand, you can combine your camel jumpsuit in sporty way like this one. In my opinion, velvet jumpsuits for women look awesome. As you can see from the photo, matching it with baggy white pullover is the best! Don't forget that, accessories are the most important thing to look more stylish. So wearing a small black sunglass like this one can be a perfect fit for this look.
COMBINE YOUR JUMPSUIT WITH COMFY BELT BAGS
Belt bags are very popular this season so matching this trend with jumpsuits for women can be awesome and comfy! It can look very causal and stylish. If you still don't have a belt bag, you should read my article about belt bags from here. You'll get ideas about how to combine them in chic or sporty way and look stylish!
JUMPSUITS FOR WOMEN WHO WANTS TO LOOK CHIC
If you looking for something more chic to wear, you can combine your jumpsuit with high heels and chic accessories. In this situation, you can go for a classic color like black for your high heels and gold accessories. Or matching your earth colored jumpsuit with clear plastic high heels and bags can be a good idea. It is also a trend of this season to wear plastic and clear items. So, it depends on what you already have in your wardrobe!
STREET STYLE IDEAS WITH JUMPSUITS
Finally, I want to show you some street style ideas with jumpsuits. For me, jumpsuits for women is the coolest trend for this season. You can prefer to wear jumpsuit for an important event in chic way. Or you can prefer to wear it when you go out just for a coffee. In both way, you'll feel very comfy and stylish. That's why I like it very much and I hope you girls like this trend as much as I do!
If you want to see more ideas about jumpsuit outfits you can click here.
Stay Stylish!