Meghan Markle is a woman who likes to follow fashion trends. And she really has her own style. I like how she applies the latest trends to her outfits. If you don't have any idea about Meghan Markle's style, you will completely understand after this post. Let's have a look what she likes to wear and how she combine them!
BLACK AND WHITE LOOKS OF MEGHAN MARKLE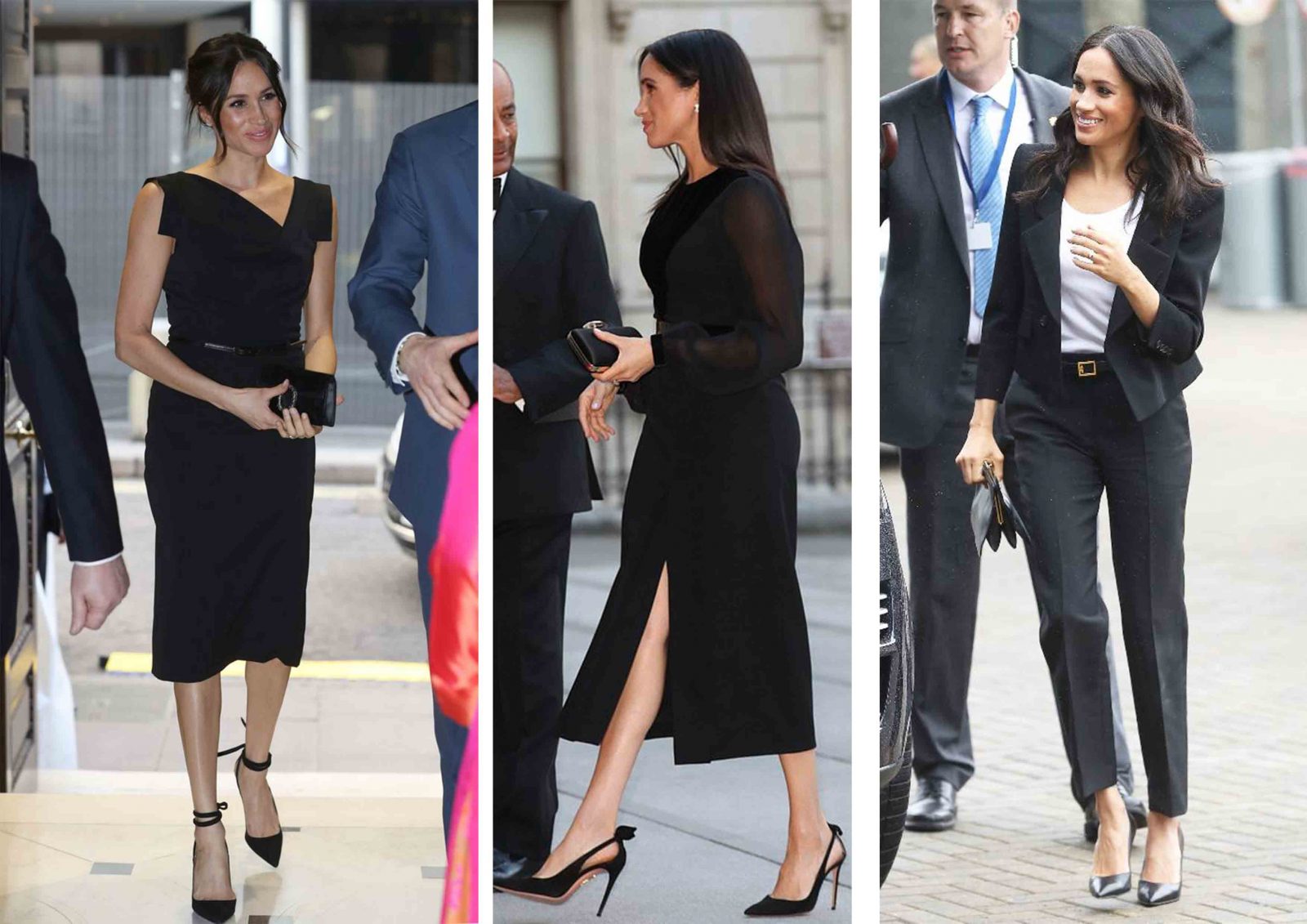 Even though she likes to wear monochrome dressing, black and white outfits are her favorite ones too! You can find too many different photos of Meghan Markle with black dresses or suits.
As you can see, she likes to look minimal and elegant. That's why she usually makes a natural hair style with less accessories. Actually you can't see her with lots of jewels or wearing too much makeup! She is a real fun of minimalism.
She usually completes her looks with sexy stilettos. You know she is pregnant now however, she is still wearing her chic stilettos. And I like how she looks cool with them!
BEST EVENT LOOKS OF MEGHAN MARKLE
As I said before, she follows the fashion trends and apply them to her style in a correct way. Look at her cute red dress and nude stilettos. She is wearing a very natural makeup and she completes her look with her natural hair again. Can you see how she looks effortless elegant? I can see!
Meghan Markle likes to wear nude and black stilettos. Therefore, you can see her with these heels too many times. But I really like her all beige outfit!Wearing head to toe beige is very popular these days!
Click here to see Meghan Markle's top 5 pregnancy outfits!
If you want to see her all outfits from 2018, click here!
If you want to learn more about Megan Markle's style, keep watching!